About Us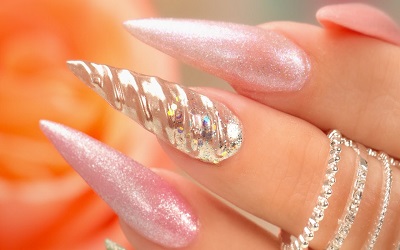 Welcome to Mega Nails and Spa
.
Thank you very much for choosing us! Let's know a little bit of our management then.
With over twenty years of experience in nails service industry, we choose to disappoint no clients. We realize you are important. Our priority is to offer you all an enjoyable and relaxing experience. We expect your confidence in our professionalism at all time. You can set your mind free of hassle when coming to Mega Nails. We are very particular about fresh air at our working environment, so there is no odor at our establishment whatsoever. With our grateful in your support, we must provide you top quality products possible. We promise to keep our business the best of our ability. We also ask for forgiveness if we ever fail to make you happy. We all human, we can do so much. Our own human being style is your choice. You choose to give us your business because we try to earn it; therefore, we earn it with our highest responsibility. So be warmed to us and we will return you our best of who we are.
Again, thank you very much for picking our place for your nail needs. God blessed to all!!!
The Management team at Mega Nails in Tucker.
Gift certificate available
Walk-ins welcome
Major credit cards accepted